Home
About Us
The society started in 1985 when a few avid collectors of local postcards, photographs and books suggested that a local history group be formed. The inaugural meeting was on Monday 14th October 1985 at Dover College Junior School Hall in Shorncliffe Road with the first illustrated talk was given by the late Rev. Alan Gibson on Builders & Architects in Victorian Folkestone in November of the same year.
The society puts on a series of interesting local history talks throughout the year which are attended by an average of between 70 and 80 people. Refreshments are available at these sociable evening meetings and they are a great way to meet other likeminded people. Outings and dinners are also organised for the members. In October 2010 the society celebrated its 25th anniversary with a dinner for members at Folkestone Bowls Club and last year's exhibition on the Folkestone's Victoria Pier & disappearing churches attracted several hundred visitors.
Next Meeting
Wednesday 6th July 2016 - 'Folkestone's Churches' by Vince Williams. Holy Trinity Church Hall. 7.30pm for an 8pm start. Refreshments available.
New Exhibitions
A new exhibition on The Battle of The Somme & Folkestone in The Great War will be open at Holy Trinity Church, Folkestone. In addition to material about Folkestone in the 1914-18 War, the exhbition will include biograpghies of 3 of the men who were killed in action on 1st July 1916, the first day of the Battle of the Somme, and others who died later in the battle - and who are all named on Folkestone and Sandgate war memorials. On 1st & 2nd July we will be showing the excellent audio visual presentation produced by Folkestone Camera Club on Folkestone in The Great War.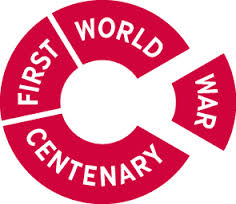 Opening times are: Fri 1st, Sat 2nd, Mon 4th, Wed 6th, Thurs 7th & Fri 8th July from 9.30am-12.30pm & 2pm-3.30pm.
In addition to the exhibition full afternoon tea will be served on the lawn in front of the church from 2pm-4pm by Holy Trinity Social Club. No need to book - just turn up!
The exhibition on Folkestone's Fishing Heritage is back by popular demand from 18th March to 30th September 2016 at the Old Booking Hall at Folkestone Harbour. Entrance again is free.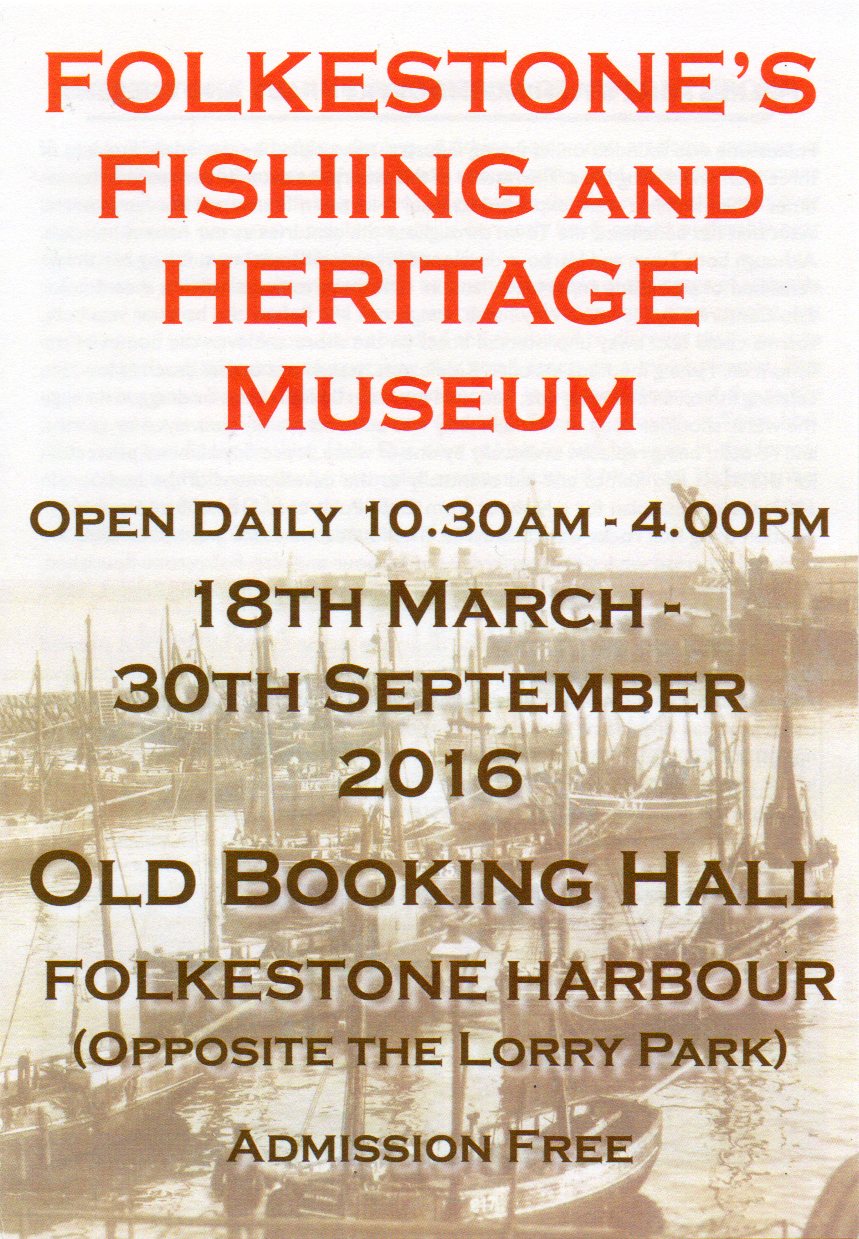 New Local History Books
The 'Publications for Sale' page has been updated.
Ann Nevill's history of Folkestone is back in stock, and recent booklets include Eamonn Rooney's 'Folkestone's Forgotten Hero' about Corp. William Cotter V.C. is available as is Brian Hart's comprehensive hardback book on the Elham Valley Line. Also we have suppies of the reprint of the Folkestone Fiery Serpent and the commemorative booklet issue by Step Short for the Memorial Arch. We also have the recent guidebook produced for St George's Church, Folkestone.
Where To Find Us
Meetings are now held at Holy Trinity Church Hall, Sandgate Road, on the 1st Wednesday of the month (7.30 p.m. for 8.00 p.m. start).
Please see the Programme of Events for more details.
Membership Details
Annual Membership Fees: Single £10.00: Family £18.00) However non members are also welcome to attend the meetings - admission £2. If you wish to find out more, please come along or email: Alan Taylor
Help with Research
Although we are not a Society that researches on a commercial basis, our members do have access to resources and if we can help we will. Most answers to questions can be very simple and quick to find. For some questions however, it may take a volunteer some time and effort to locate an answer. We do not charge for conducting research, but if you would like to make a donation to the Society so it can continue to provide this service, please let the person responding to your email know and they can provide you with details to send the donation to. Thank you.
Website last updated 1st June 2016